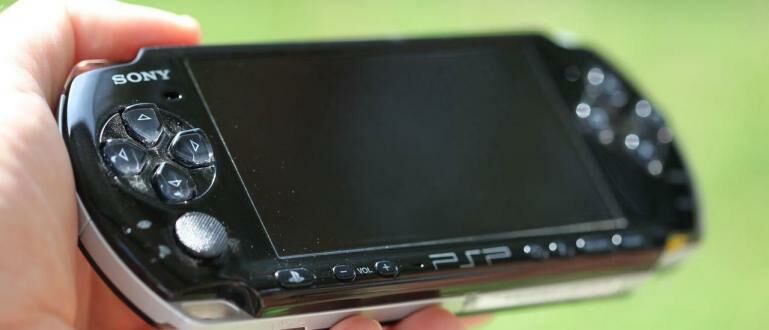 Apakah Anda suka bermain game PSP? Game PSP ukuran kecil memiliki beberapa keunggulan bagi kalian pengguna hp android dengan spek hp rendah seperti RAM 2GB, RAM 1GB bahkan RAM 512MB bisa dimainkan dengan lancar tanpa lag di hp android. 
Berikut adalah postingan tentang Game ISO PPSSPP dari JalanTikus ukuran Kecil terbaru. Karena game jenis ini terdiri dari dua format yang akan admin bagikan disini yaitu, format game ppsspp iso ukuran kecil dan game ppsspp cso kecil.
Ace Combat: Joint Assault (1gb)
Adventures To Go (50mb)
After Burner: Black Falcon (200mb)
Age of Zombies (19mb)
Air Conflicts: Aces of World War II (300mb)
Alien Syndrome (200mb)
Aliens vs Predator: Requiem (200mb)
Ape Escape: On the Loose (300mb)
Armored Core: Formula Front (300mb)
Army of Two: The 40th Day (400mb)
Arthur and the Invisibles (1gb)
Asphalt 2 Urban GT (80mb)
Apa Saja Game ISO PPSSPP dari JalanTikus Paling Populer?
Bakugan Battle Brawlers: Defenders of the Core (600mb)
BattleZone (100mb)
Ben 10: Alien Force (400mb)
Ben 10 Alien Force Vilgax Attacks (500mb)
Beowulf: The Game (700mb)
Bleach Heat the Soul 7 (300mb)
Bleach Soul Carnival (400mb)
Blade Dancer: Lineage of Light (200mb)
Bomberman (70mb)
Boruto The Nex Generation (1gb)
Bounty Hounds (1gb)
B-Boy (Usa) (400mb)
Brandish The Dark Revenant (200mb)
Brooktown (300mb)
Burnout Dominator (300mb)
Burnout Legends (90mb)
50 Cent Bulletproof (1gb)
Call of Duty: Roads to Victory (300mb)
Cars (Usa) (200mb)
Castlevania The Dracula X Chronicles (600mb)
Chikyuu Boueigun 2 Portable (200mb)
Chili Con Carnage (400mb)
CID The Dummy (200mb)
Cloudy with a Chance of Meatballs (300mb)
Code Lyoko Quest for Infinity (400mb)
Coded Arms (Usa) (99mb)
Con The (Usa) (300mb)
Crash of the Titans (500mb)
Crash Tag Team Racing (600mb)
Crush (USA) (300mb)
Dante's Inferno (600mb)
Dave Mirra BMX Challenge (100mb)
Daxter (Usa) (1gb)
Dead Head Fred (600mb)
Dead or Alive Paradise (500mb)
Dead to Rights Reckoning (90mb)
Death Jr (Usa) (100mb)
Def Jam Fight for NY: The Takeover (400mb)
Despicable Me: Minion (300mb)
Digimon Adventure English (1gb)
Digimon World RE Digitize English (500mb)
Donkey Xote (600mb)
DON 2 The Game (400mb)
Dragon Ball Evolution (100mb)
DBZ TTT MOD Dragon Ball Heroes (500mb)
DBZ Shin budokai 2 MOD Dragon Ball Heroes (200mb)
Dragon Ball Tenkaichi Tag-Team Mod Ultra Instinct (300mb)
Dragon Ball Xenoverse (300mb)
Dragon Ball Z – Tenkaichi Tag Team (300mb)
Dragon Ball Z Shin Budokai (100mb)
Dragon Ball Z Shin Budokai 2 (200mb)
Dragon Ball Z Shin Budokai 3 (200mb)
Dragon Ball Z Shin Budokai 5 (200mb)
Dragon Ball Z Shin Budokai 6 (300mb)
Dragon Ball Z Shin Budokai 7 (200mb)
Dragon Ball Z TTT Mod Heroes v8 (300mb) NEW!
Dracula Undead Awakening (9mb)
Dungeon Siege Throne of Agony (400mb)
Dynasty Warriors (100mb)
Itulah beberapa kumpulan game PSP adventure di JalanTikus yang perlu Anda ketahui dan game diatas adalah game yang meneyenangkan untuk dimainkan.
Itulah ulasan tentang game ISO PPSSPP dari JalanTikus paling populer. Semoga bermanfaat untuk Anda dan saya ucapkan banyak sekali terima kasih.